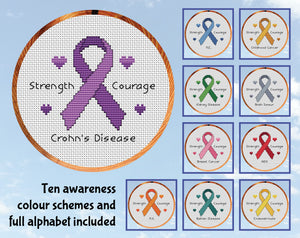 I've made these free patterns so people can stitch their support of causes close to their hearts. Ten different colour schemes and a full alphabet are included so that you can personalise your ribbon.
---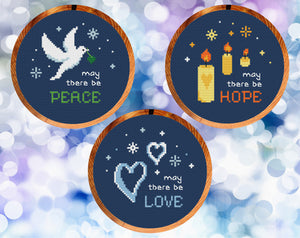 100% of profits from sales of these new Peace, Hope and Love cross stitch patterns will go to Malala Fund: working for a world where every girl can learn and lead. It's terrible that millions of girls worldwide don't get the chance of a life-changing education, and I wanted to do a little bit to help. Thank you very much for your support!
---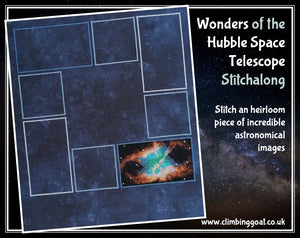 After working on this pattern through the whole of the year so far, I'm delighted to launch 2023's major stitchalong, Wonders of the Hubble Space Telescope. I can't wait to share it with you all through next year!
---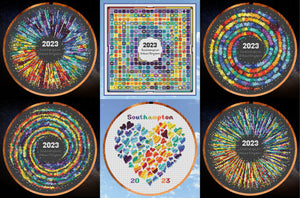 I've launched four new temperature patterns, so along with the original two versions of the Rainbow Temperature Galaxy there are now six temperature patterns to choose from - something for everyone! I can't wait to see everyone's temperature pieces growing again next year. You can see them all here :-)
---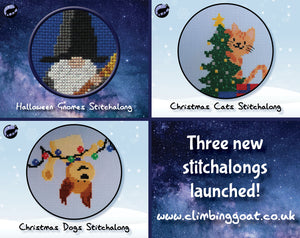 The Halloween Gnomes, Christmas Dogs and Christmas Cats stitchalongs are now available! You can see more details on all of them here: Stitchalongs