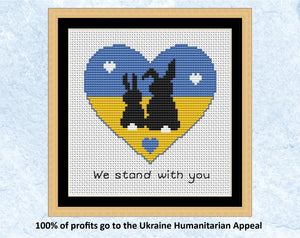 I've designed this new pattern entitled "We Stand With You" in response to the devastating war in Ukraine. 100% of profits from purchases of this pattern will go to the Disasters Emergency Committee Ukraine Humanitarian Appeal.
---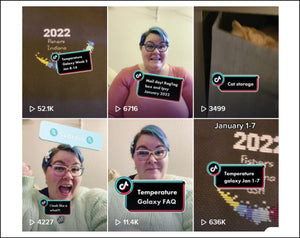 It's been wonderful welcoming so many people to Climbing Goat with the Rainbow Temperature Galaxy cross stitch pattern. A lovely person called Emmy is sharing videos on TikTok of her progress through the year, and one video has over 600,000 views - amazing!
---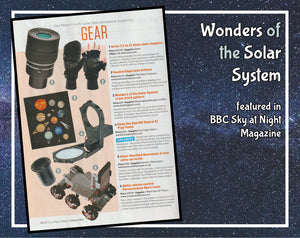 It was lovely to have the Wonders of the Solar System pattern featured in the latest issue of BBC Sky at Night magazine. I've also just started a YouTube channel and the first video gives a tour of the Solar System via this pattern!
---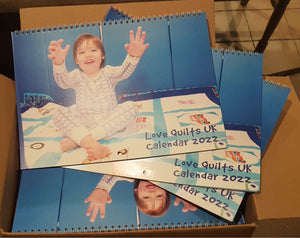 It's lovely to see that the Love Quilts UK calendars have been printed and will soon be sent out to everyone who's purchased them. I design and produce the calendars as part of my voluntary work for Love Quilts UK. They are packed with bright and cheerful pictures of cross stitched squares and children with their quilts, and are always a pleasure to put together.
---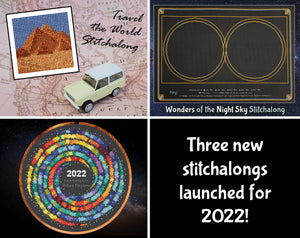 I'm excited to have just launched three new stitchalongs for 2022: my third space stitchalong, Wonders of the Night Sky, which charts the constellations; Travel the World, where you will tour every continent in the world through cross stitch; and the Rainbow Temperature Galaxy cross stitch pattern which you stitch according to the temperature through the year in your home town. You can see more details on all of them here: Stitchalongs